We see Bollywood stars on the silver screen playing roles larger than life. We see them jumping from the tallest building, combating bad guys, rescuing the nation, etc.  they dance for us, kill a dozen of bad guys, and do a lot more things just to entertain us.
A glamorous life is not as easy as it is seen and shown. Their whole life is a complete mystery to us. They really have to work hard on each and everything to become a star, and we are unaware of the entire show behind the curtains.
We are not known for their day to day activities. Here is a list of top 10 Bollywood stars who died young and left the world ahead of their time.
1. Divya Bharti (25 February 1974 to 7 April 1993)
She was just a teenager when hailed as one of the bubbliest and most talented female stars to watch out for years to come. She first appeared on the screen in the year 1990 with her debut in a Telugu film – Bobbili Raja.
She did her debut in Bollywood with a thriller action – Vishwatma. She was proclaimed as the future reigning queen of Bollywood. She has attained incredible heights of success at a very young age. But destiny had other plans for her.
She fell from her fifth-floor apartment in a Mumbai suburb on April 7th April 1993. She was just 19 when this mishap happened. The cruel shackles of mortality nipped her life in the bud leaving a lot of things unanswered about her life.
Many concluded that it was a suicide, and many thought it was an accident. However, everybody failed to gather enough evidence and eventually closed the further investigation in the year 1998.
2. Jiah Khan (20 February 1988 to 3 June 2013)
Jiah Khan was a Bollywood star who debuted in the 1007 controversial Ram Gopal Varma film 'nishabd' opposite to Amitabh Bachchan, which showed that love has no bars. Even age doesn't matter when you are in love.
Nishabd was a love story between a girl played by Jiah aged 19 and a man played by Mr. Amitabh Bachchan aged 60+. After this, she only appeared in two movies, and they were successful. One Ghajini and the other one Houseful.
Jiah received praised for her acting and appearance. She had good looks but maybe was weak. Jiah has achieved success in her career. This Bollywood actress supposedly committed suicide at her Juhu residence in Mumbai on 3 June 2013.
She hanged herself in her apartment. Later, her mother blamed Sooraj Pancholi for her death.  She was also a magnificent singer.
Explore more: https://www.digitaljournal.com/pr/news/cdn-newswire/the-burj-khalifa-scaling-the-tallest-building-in-the-world
3. Madhubala (14 February 1933 to 23 February 1969)
The actress with a million-dollar smile ruled the hearts of millions in her active years of Indian cinema. Madhubala is known as the vintage beauty of the Indian film industry.
She was referred to as the Anarkali of Indian cinema. Madhubala was born with a complex heart condition which was hard to be treated in those times. This star eventually struggled with her illness at the age of 36 in the year 1969 leaving a void in the Indian industry forever.
4. Smita Patil (17 October 1955 to 13 December 1986)
One of the simplest film actresses to have graced the Indian artistic scene, Smita Patil was the personification of beauty and talent. She was a lady with both beauty and brains.
Smita won two national awards and even won Padma Shri. She had a very promising career ahead of her. She was very actively involved in the causes and upliftment of women and her choices of film to act in also have the same issues.
However, at the age of 31, she bid goodbye to this world. Due to childbirth complications, we lost this star on 13th December 1986.
5. Taruni Sachdev (14 May 1998 to 14 May 2012)
Taruni was popularly known as the "Rasna girl". She passed away in a plane crash in Nepal in 2012. She was just 14 years old then. Taruni worked in numerous advertisements and had done films too.
She was there in "Paa" opposite Amitabh Bachchan.  Taruni wanted to become an actress. She was so young when she passed away. Her death left the Bollywood industry grieving for the young heart. She died on her birthday.
6. Sanjeev Kumar (9 July 1938 to 6 November 1985)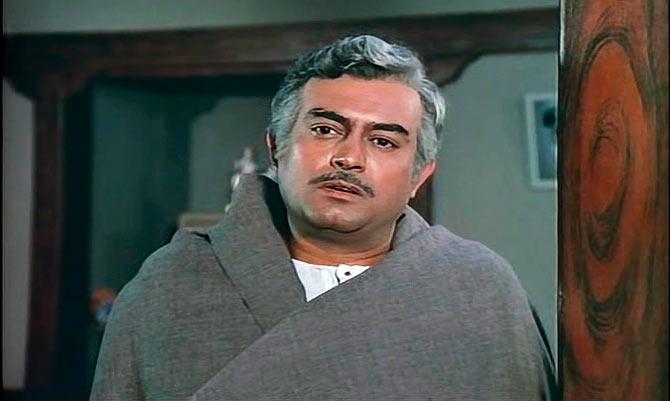 Sanjeev Kumar was the most versatile actor in the Bollywood industry of his generation. Having played plenty of roles, it was nothing sort of mockery by fate.
This actor played the characters of several 50-year-olds, but this perfection never got the chance to enter his 50's in real life but not just in films. He died at the age of 47 in the year 1985 due to a major heart attack thus shocking the entire film industry.
7. Guru Dutt (9 July 1925 to 10 October 1964)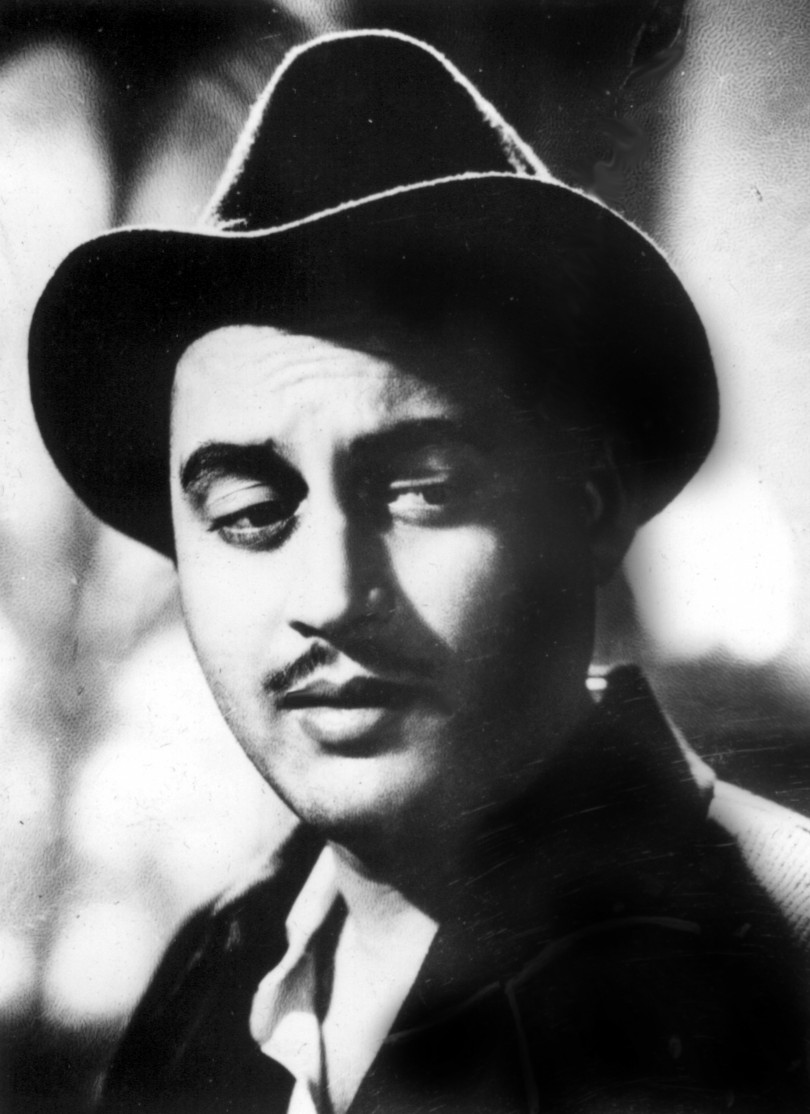 Guru was an actor, producer, and director known for his extraordinary talent and artistic mind.  He was in the golden era of Indian cinemas.
Unfortunately, he passed away in 1964 at the age of 39. The star is said to have died due to an accidental overdose of alcohol and sleeping pills.
However, many people think that this was a suicide and that it was his third attempt. Dutt could have contributed so much more if destiny had more in the store for him.
8. Vinod Mehra (13 February 1945 to 30 October 1990)
Another actor in the Indian cinema who died much before his time. His death was due to a heart attack at the age of 45. He passed away in the year 1990. Vinod Mehra acted in several successful films.
He always had a secondary lead or the supporting actor. He was believed to have married the timeless beauty, Rekha, too, but that was denied later.
9. Meena Kumari (1 August 1932 to 31 March 1972)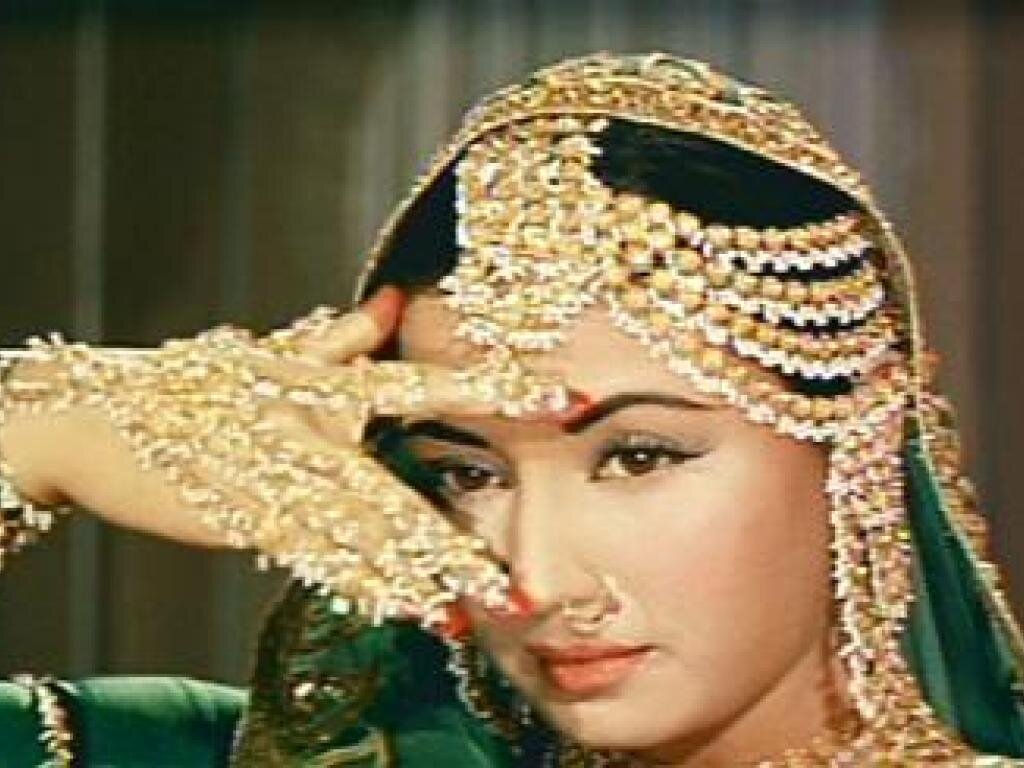 Meena Kumari, the queen of the Indian cinema, left us at the age of 39 in the year 1972. She had liver cirrhosis caused due to heavy drinking. Her story is of life imitating art.
She acted in all the movies with the roles which were heartrending and painful. She had similar upheavals in her personal life. She started drinking heavily after her separation from her husband, Kamal Amrohi.
She then went down in her life due to alcoholism and never returned. The addiction had engulfed for her good, and it was unfortunately too late to hope for her revival after she got back with Amrohi again.
10. Geeta Bali (1930 to 21 January 1965)
Geeta married Shammi Kapoor after a whirlwind romance. She passed away at the age of just 35. In 1965 Geeta died of smallpox. She was very popular when she met Shammi Kapoor.
She was a year older to him. Their marriage was perfect, but this actress was taken away much before her time. She has a very tragic end to their saga.